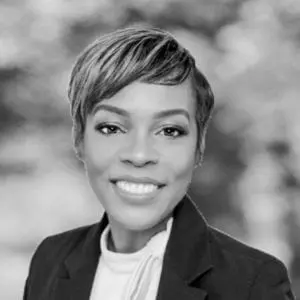 Talent Acquisition
Fractional work makes me whole for
Walking meetings, climbing Stone Mountain, and enjoying Starbucks with my kiddos (my Reese's Pieces).

Watch Shatanese on our panel on "Inclusion in a Hybrid Work Environment"
Shatanese Reese
Shatanese Reese has worked in HRBP roles since 2002. Her experience includes coaching and training facilitation, diversity, equity, inclusion + belonging (DEIB), talent acquisition, employee relations, investigations, performance management, and employee engagement. Most recently as HR Director at Riverside Epicenter, Shatanese oversaw the entire HR function at the multi-purpose cultural destination. In this role, she implemented various policies and procedures for performance management and onboarding efforts, led the implementation of a new HR information system (HRIS), and incorporated training to address customer service standards that resulted in improvements to employee engagement, customer service satisfaction, and overall performance.
Prior to joining Riverside, Shatanese served as a Diversity Consultant at Georgia Tech Research Institute, where she collaborated with key internal stakeholders to identify metrics, generate buy-in, and establish an organization-wide approach to increasing DEI awareness and promotion. These efforts led to the creation of several employee resource groups, improved employee relations, and greater success attracting job candidates from under-represented communities. She is also a contractual facilitator at Emory University's Continuing Education Program
Shatanese holds a master's degree concentrating in Human Resources and received her bachelor's degree in Education and French from Iowa State University. She is a member of the Society of Human Resources Management (SHRM) and is a certified emotional intelligence coach. Shatanese is also a certified human resources professional (SHRM-SCP and SPHR).
Is your HR team stretched to its limits?
We're the flexible resource that makes a lasting difference.
Contact Us