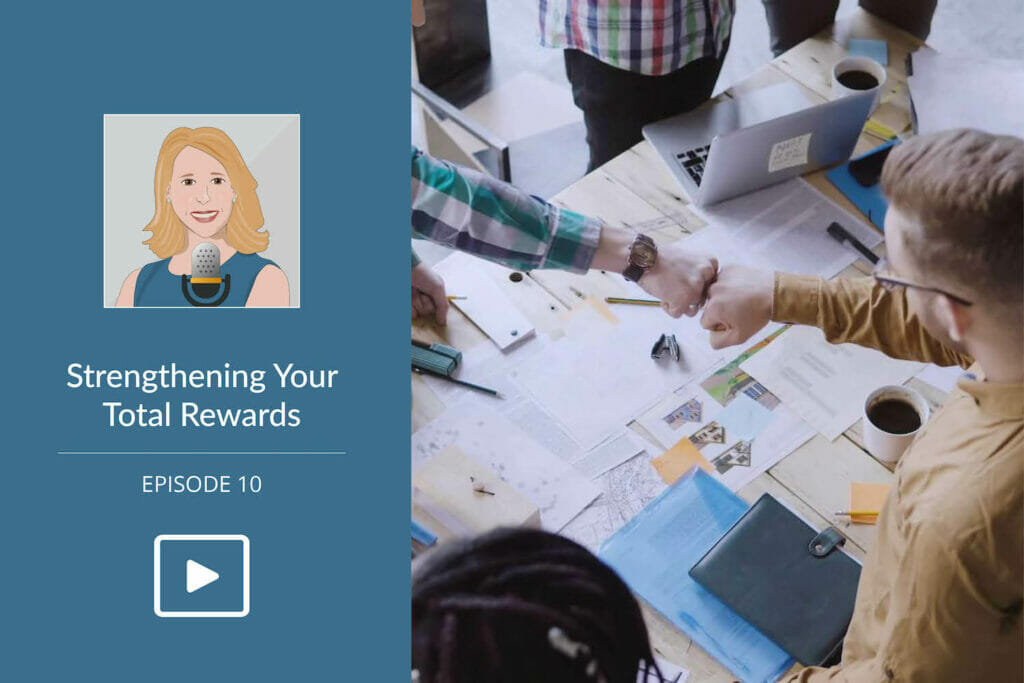 Strengthening Your Total Rewards
APR 19, 2019
It is estimated that 42 million employees left their jobs in 2018 in search of better workplaces. According to Work Institute, 77% of that turnover was preventable. Total rewards – the collection of tools available to attract, motivate and retain employees – plays a significant role in the talent equation at our companies.
Our colleagues in the total rewards space have to strike a tough balance across multiple dimensions: staying ahead of benefits trends while focusing on providing great service to existing employees; managing the cost of employee healthcare while also offering generous benefits to attract top talent; and offering competitive salaries to new employees while maintaining pay equity for existing ones.
The experts that make these decisions on a daily basis are an impressive group. However, the volume of work generated by today's tight labor market puts pressure on the best of teams. Forward-thinking organizations are strategic about expanding their capacity during boom times, like now. They carefully leverage partners without compromising their greatest asset – employee satisfaction.
After several recent conversations with our clients, I wanted to share some tools and project ideas that teams are using to help with the overflow:
Prepare for total rewards consolidation.
In the interest of growth and efficiency, companies occasionally find themselves needing to consolidate multiple salary and benefits structures, sometimes due to centralization or possibly acquisition integration. Analyzing total rewards components is critical, but also a time-consuming undertaking. While decisions should remain with a company's executive leadership, the intensive exercise to evaluate the various components is a great outsourcing opportunity. A trusted partner can focus on compiling existing offerings, evaluating current needs, developing requirements documentation and framing the tradeoffs related to important decisions. Once your internal team has redefined total rewards, consider relying on a trusted partner for vendor selection as well.
Bridge temporary gaps in expertise.
There is never an ideal time for a valued employee to take long-term leave. Today's strong labor market has our total rewards teams working full throttle, leaving very little capacity to pinch hit when someone is out. The most progressive organizations that I work with have access to a strong bench of highly skilled, temporary talent to call upon when the need arises. These gaps sometimes create great opportunities to bring in specific expertise (that may not typically be in house) to give existing projects an unplanned boost. For example, if one of your compensation leaders goes on leave, you may choose to not only cover her regular role, but bring in an outside expert to examine your salary bands and make recommendations regarding recent salary compression.
Keep pace with pay equity trends.
While federal pay equity laws have not changed much since the mid-1960s, tackling pay inequity is a hot topic. We have seen an increasing focus on pay equity in our public discourse, our D&I efforts, and in response to a growing number of new state regulations. Effectively analyzing pay equity requires some heavy lifting by highly skilled quant resources, the same resources who are likely heads down dealing with day-to-day hiring, promotions, etc. I am a fan of syndio, a start-up that will dig deep into employee data and analyze pay equity issues within an organization. In addition to understanding equity across important groups (i.e., gender, race, tenure, age, etc.), companies can assess how much it would cost to create greater equity. Whether you live in a state with pay equity laws, or you want to get ahead of this issue like Citigroup recently did, I see a lot of potential in outsourcing this project.
Realign total rewards in high-growth companies.
When start-ups are in their infancy, founders often surround themselves with a small group of trusted friends and family and employ a total rewards philosophy that is heavily weighted towards equity. Compensation decisions made in pursuit of audacious, early milestones (think: wiping out student debt or a Tesla for closing that first big deal), are not sustainable as an organization grows and matures. Eventually, creating a total rewards strategy that aligns a company's past, present and future is important work. An organization in growth mode is unlikely to have the time or expertise, but this work is too important to ignore. I always recommend keeping internal teams focused on the core business, while choosing a trusted partner to evaluate your practices and make recommendations for your company's next phase.
The employee satisfaction generated by the right total rewards package is invaluable. Keep your internal teams focused on your talent. Increase your capacity by leveraging trusted partners for one-time projects, analytics, and temporary expertise. If you have mission-critical HR projects that would benefit from a dedicated partner, contact me at jaime@inspirehumanresources.com or (917) 612-8571.