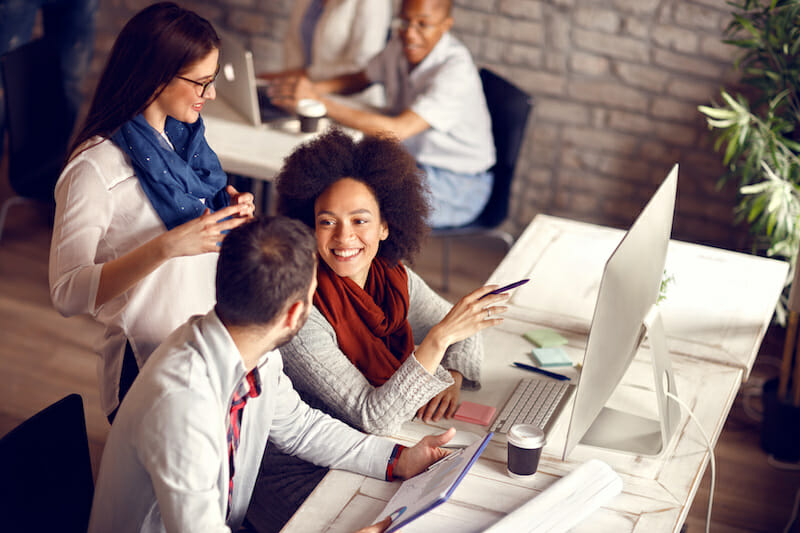 Pinch Me Please
JUN 06, 2018
Pinch Me Please

On May 8, I woke to texts that New York State's Attorney General was resigning amidst allegations of sexual misconduct. By lunchtime, Nike announced the exit of their 10th male executive due to concerns over inappropriate workplace conduct. I fell asleep on May 8th reflecting on how leaders across both public and private sectors were finally being assessed by a radically different measurement for acceptable workplace conduct. The rules were changing in real time.
On May 9, NYC's Mayor de Blasio signed the Stop Sexual Harassment in New York City Act. This coincidental timing seemed divine, leaving me to think pinch me please, it must be a dream.
Back in April, New York State joined California, Connecticut and Maine, making anti-harassment training a requirement, including rules for timely investigations and no-retaliation policies. NYC set their vision for even more stringent requirements including training on the importance of bystander intervention and the specific role of managers in harassment prevention. These Acts send a powerful signal to leaders as well as to future employees (Hello: GenZ) that they can expect to feel safer at work–from box store to boardroom.
"There are critical core components that will be required in training all employees about how the federal, state and local laws protect people from workplace harassment and discrimination," shares Inspire consultant, Dave Ciliberto. "Organizations must create a safe environment for people to speak up and have a system to address inequities and bias."
As I spoke about in former posts and interview, the commitment to inclusion starts at the top of the house.  Most leaders I speak with are eager to figure out a training plan in the face of both state and city level regulations (as they wait for tactical details to be announced).  While approaches may vary, there are ways all organizations can make the most of this moment.
3 views based on size:
Small businesses  – Take the Challenge
The great news is that New York State and New York City are both committed to providing curriculum and guidance to make compliance simple.  While I encourage you to take full advantage of these resources, I invite every small business to embrace one challenge: make it known that sexual harassment training is important.  Don't waste this moment by introducing the mandatory training with an eye roll and a wink. Instead, prepare just a few sentences that make it clear to your employees that sexual harassment is taken seriously. This small step is free and will take very little time. But, its value is immeasurable if you consider the thousands of New York small businesses sending a strong message along with you.
Medium Businesses  – Make it yours
As a medium-sized company, you have likely developed a meaningful customer and employment brand.  Prospective employees are increasingly looking at company culture when evaluating professional opportunities and your reputation as a "great place to work" will go a long way.  How you embrace the new training mandate will be a visible factor, setting you apart as you compete for scarce talent. My recommendation for medium-sized companies is to make your anti-harassment program an asset by taking it to the next level – greater customization, a higher level of participant engagement, strong measurement tools and deliberate reinforcement. In 2018, making it clear that you are a safe place to work should be part of your talent acquisition strategy.
Large businesses – Refresh and Revise
Chances are, you have a fairly well established anti-harassment program in place.  Perhaps you don't need to reinvent the wheel, but how about a refresh that takes full advantage of today's heightened awareness? If all of our programs were working flawlessly, we wouldn't be hearing from an ever-growing number of victims.  Maybe a reminder of the multiple reporting channels you have set up to ensure confidentiality, swift action, and no-retaliation practices? Perhaps now is the time to take a hard look at your company and root out high-risk leaders that may have been unofficially "protected" in the past, so they do not become the headlines of tomorrow.
Finally, I always encourage all organizations to consider the importance of reinforcement following any training initiative.  In the case of anti-harassment training, #MeToo has made it so that reinforcement is now happening, all around us, nearly every day, like nothing we have seen before. With mandatory training and a pervasive reinforcement mechanism in place, I can start to envision the workplace that Gen Z will enter.  The leaders of these organizations have all witnessed #MeToo and they have all been trained annually on how to prevent and address workplace harassment. Is it possible that in the 2028, workplace harassment will be the unfortunate exception – practically a thing of the past?
I am personally committed to work with organizations to fulfill this vision of the 2028 workplace.  As for 2018, I applaud New York State and New York City for making the critical first step of training and official one.  To learn more about how Inspire works with clients to create safe workplaces, contact me at jaime@inspirehumanresources.com or (917) 612-8571.