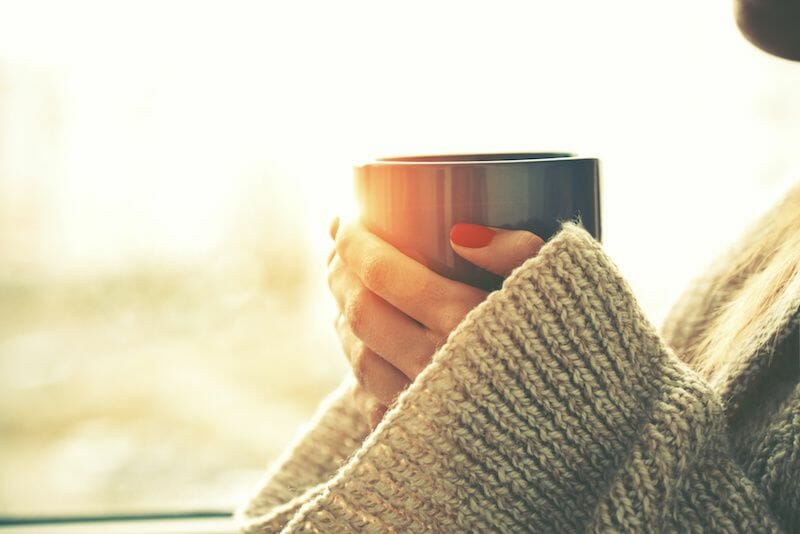 What NJ's Mandatory Sick Leave Means For Great Cultures Everywhere
OCT 24, 2018
In May 2018, NJ became the 10th state (plus D.C.) to enact a mandatory paid-sick-leave law. To put this in perspective, the US is only one out of 22 wealthy nations that does not guarantee some form of paid sick leave, so these states are attracting a lot of attention.
The New Jersey Paid Sick Leave Act goes into effect on October 29, 2018 and impacts nearly every employer in the state. This topic may not seem like the most exciting, especially if you don't have employees in the Garden State. Yet, this seemingly small regulation actually symbolizes some critical factors that all companies need to consider as they compete for top talent. Here is why it is important.
The Spirit of the Law:
The NJ law is very tactical, laying out specifics around eligibility, accrual, how leave can be used, notification, tracking, and enforcement. However, the spirit of this law represents something much bigger – an acknowledgment that employees, not unlike machines, have needs that require both "scheduled and unscheduled maintenance." Formally building this reality into the benefits package sends a positive message about the importance of an employee's wellbeing. And it is not just their own wellbeing. The law explicitly acknowledges another important reality – that employees may find themselves in a caregiver role, needing time to support a parent, spouse or another dependent with health needs. No matter where your company is located, you are likely competing for talent with companies who are now offering these types of benefits. And these things matter. According to a Harvard Business Review survey, about 60% of people report that benefits and perks are a major factor in considering whether to accept a job offer. The same HBR survey also found that 80% of employees would choose additional benefits over a pay raise. You don't actually need to be regulated to offer a benefits package that is competitive with companies who are.
Tracking and Administration:
No matter how small or cozy your organization is, you will definitely regret not tracking employee leave. As companies grow and compete, they often use flexible time off to reward employees for long hours. For example, it is not uncommon in the high growth world to have employees pull an all-nighter or long weekend. In return, when things have slowed down, managers may informally encourage employees to take some time to rejuvenate. While not a bad strategy in general, this is often done casually, without tracking. There is an unspoken rule – "do what it takes to hit the goals and we won't quibble over a few extra days off." It seems like a good idea until things get less friendly and an employee expects to get paid out for time off when they exit. While you know that they have taken more than their allotment, they are expecting a big payout since those days were not "official". Fifty-two percent of employees reported having unused vacation days at the end of the year, so we are talking about a significant cost to the organization if we are not buttoned up. Furthermore, as companies grow, the management of PTO can start to differ across departments, creating inequity and unintended risk. I highly recommend beginning with the end in mind by creating a sick leave or PTO plan that considers the payout requirements for your state and prepares you for that inevitable moment.
Giving the growing trend around paid-sick-leave, I recommend companies take several steps to make sure they are prepared:
Mandatory or voluntary. Use this time to review the legal requirements in all of the states where you have operations. Also, review the competitive landscape for talent and determine whether or not to voluntarily add a sick-leave benefit to stay on par with other companies in your area.
Policy. Make sure you adjust your PTO policies to meet any new requirements. While the NJ law is clear about the number of sick leave hours companies must offer, individual companies need to make policy decisions around the pace of accrual, carryover allotments, etc. Once decisions are made, be sure to update all notices, policy manuals, offer letters etc.
Tracking. If you have a big operation with all the right systems in place, make sure your systems are updated to begin accumulating and reporting on these new hours. If you have not been doing a great job of tracking, now is the time to improve. And remember, tracking is more than just having a system in place. It requires accountability on the part of employees, managers, and leaders.
Communication. Required or not, acknowledging the health and well being of your employees is always a culture boost. Don't miss the chance to communicate with employees about this great new benefit and how it will be rolled out in your organization. I also encourage companies to empower managers to use this benefit as part of a larger system that engenders loyalty among employees.
I commend organizations who are creating winning cultures, regulated or not, by building a work environment that reflects the real lives of employees. Human or machine, downtime will always be required for peak performance. There is so much to be gained by creating a culture that allows people to do the work that they love while acknowledging the importance of their, and their family's, health and well being. To learn more about how Inspire works with clients to create winning cultures, contact me at jaime@inspirehumanresources.com or (917) 612-8571.