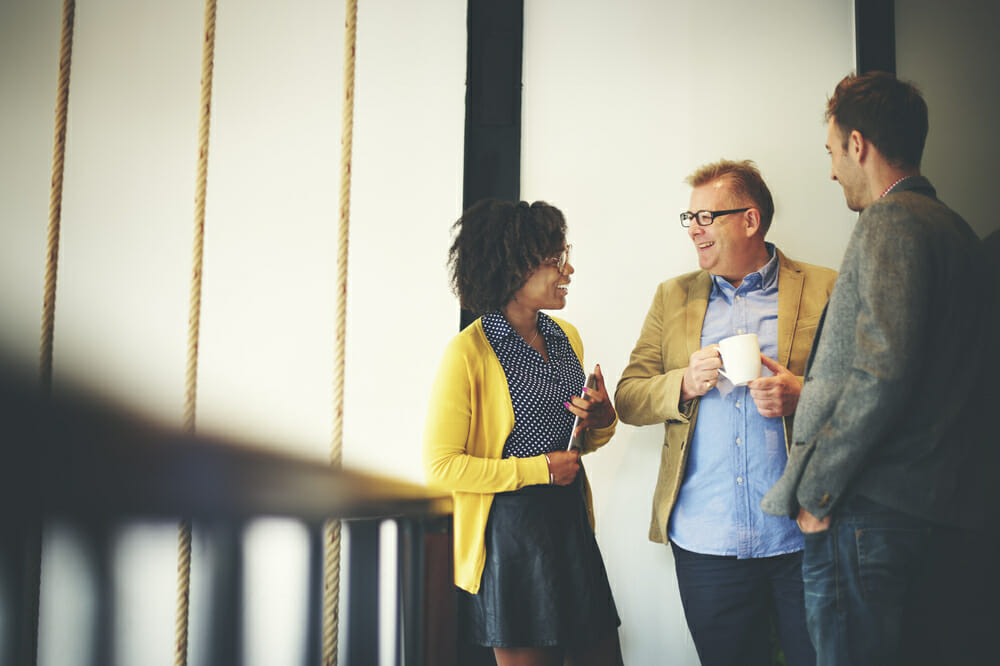 HR Skill Gaps + The Gig Economy
JAN 06, 2020
2020 is here and the data is clear—the job market continues to hold strong in spite of trade tensions and political uncertainty. Unemployment is hovering just a stone's throw from a 50 year low.
As exciting as this economy is for job seekers, very little is written about the related strain on our talent strategies and the hard-working HR professionals that make it all happen. With voluntary turnover at a 10 year high, keeping up with the volume—job requisitions, salary increases, unwanted turnover, employee relations issues, and training needs—puts our HR teams at risk for burnout and turnover as well.
Some of the most successful companies that I work with appear to sail through HR volatility with ease. Their secret? Fractional HR talent—a group of trusted partners that enable companies to stay nimble, flexible and proactive during the peaks and valleys of a changing economy. In short—they future-proof their talent strategy.
The trend also mirrors the changing profile of available talent. Recently, we outlined three reasons people are opting into fractional work, rather than seeking full-time employment: working parents are seeking greater balance, millennials have introduced a more contemporary mindset to the greater workforce, and the digital revolution is making it possible for anyone to have more flexibility.
As I work with HR teams, I encourage them to consider the following scenarios to help stay on track with their 2020 plans. I'm sure they'll resonate with you, too.
Recruiting
You just learned about a third resignation on your recruiting team. Before you can absorb the impact, your boss informs you that your new division will be doubling in size over the next two years. You can't imagine finding new recruiting talent fast enough, but an external recruiting firm does not feel like the right fit for the integrated culture you are trying to build.
Most recently, I have seen the greatest demand for fractional HR talent in the recruiting space. With the double whammy of turnover and growth, some organizations simply have more recruiting volume than they can keep up with.
Engaging with an external recruiting firm is one option, but consider an alternative—embedding a highly-skilled recruiting "team-for-hire" in your own organization.
An experienced team will rapidly get to know your culture and priorities, while also serving as a power engine for basic blocking and tackling—from job descriptions to salary negotiations.
These teams are like talent acquisition "ninjas." They stealthily drop in, fire up their own networks, and often leave new skills and practices behind. We recently helped an organization meet its hiring goals while also addressing implicit bias in hiring—all in one engagement.
HR Business Partners
Your company carefully tracks employee retention and you are proud of your HR Business Partners' results. But lately, you are getting complaints from leaders that there is not enough HR support to keep up with crucial career development conversations to strengthen retention. You know this group needs a second HRBP—if only you could find one.
Imagine a seasoned HRBP—with years of high growth experience—parachutes in to help steer the ship. The addition of a temporary business partner solves a laundry list of important problems.
First, the extra coverage affords an organization the space to carefully select the right permanent business partner, avoiding the long term consequences of a bad hire.
Strategically, fresh HRBP talent can be a game-changer, especially for an organization in a transition.
I have seen temporary HRBPs have an enormous impact on culture—refreshing everything from performance management to D&I. Their presence can be front and center, giving business leaders a sense of confidence. Other times, these "secret weapons" stay behind the scenes, restoring stability more subtly.
Employee Relations (ER)
Your employee relations group has always been overtaxed, relying on HR generalists to help pick up the slack. This system of shared responsibility seemed to be working, until your company ended up on the "front page" related to a sexual harassment accusation that went unaddressed. If you only knew this was happening…..
If the #MeToo movement has taught us anything, it's that ER is no longer the sleepy administrative HR function it once was. Poorly handled employee grievances don't just contribute to bad morale, they can literally put employees in danger and wreak havoc on a company's culture and reputation.
If you suspect the tight labor market is compromising the effectiveness of your ER function, I recommend leveraging fractional HR talent as a stop-gap measure while you are still in a position to be proactive.
While you are staffing up, bring in ER pros that work through the backlog and manage investigations, while redefining processes for your newly expanded team. Your employees will be glad to know complaints are taken seriously, and your Board will take comfort in knowing that serious allegations are not falling through the cracks.
Great cultures start with trust, so make sure strong ER is part of your employment brand.
Fractional Talent + You
Open headcount and skill gaps are never a winning HR strategy.
The good news is, today's gig economy offers unprecedented access to highly-skilled, temporary talent to bridge gaps and bring expertise.
We explore this model in depth in a recent Inspired podcast—including how it's a fantastic tool to keep you ahead of the competitive curve.