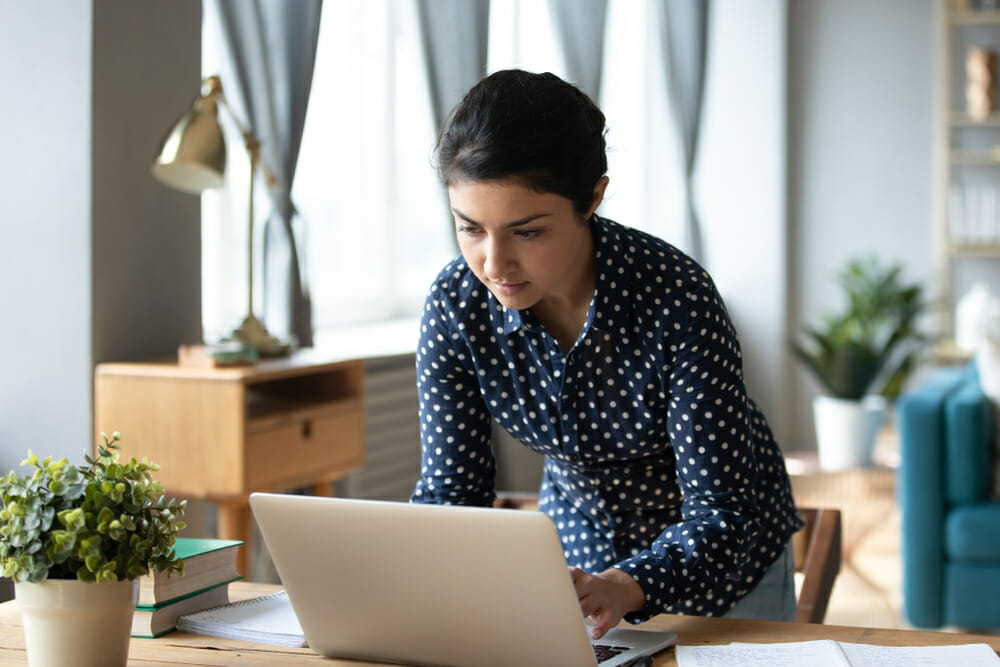 Furloughs, Layoffs, and Retooling Through COVID-19
APR 03, 2020
Inspire has been fielding daily calls from HR and business leaders looking for help understanding the implications of furloughs, layoffs, or retooling their workforce. This is a tough part of the job that HR professionals are uniquely qualified to manage, though it's quite hard to do.
No matter how COVID-19 affects your workforce, these four actions will help you maintain the trust of your team:
Communicate clearly and often

Consider the full range of options for cutting costs

Assume some personal burden

Explore creative solutions for retooling your workforce
Business leaders are naturally concerned about the long-term health of their organizations and many are moving to conserve assets while limiting expenses. As you weigh options for your business, we encourage you to follow these four essential guidelines:
1. Communicate clearly and often
Your employees are worried about their health, the well-being of their families, the stability of their income, and more. No one in the organization is immune to these personal and professional upheavals. Saying "we don't know what is coming next" is ok. No one expects you to. 
However, silence is not ok. When you leave a gap in communications, your staff will fill it with fears for the worst—it's just how the human mind works. 
Every company will differ in how communications are best delivered—whether it's a daily Slack update, a video message from the CEO, semi-weekly team meetings, or official memos. 
No matter your communication needs, these elements are crucial:
Empathize with your team

. Put yourself in their shoes, then communicate in a way tailored to

their

needs as well as yours. 

Be honest

. Your credibility is crucial. Do not make promises you cannot keep. At this stage, few can promise zero layoffs, unfortunately. 

Send clear messages.

Your value statements are inspiring and lay the groundwork for all of your messages, but you have to be specific now. Instead of saying "we will continue to put our people first," explain exactly what that means. It may be that you are assessing the situation and holding off on any changes to the workforce until it is absolutely necessary. Or, it may mean that you are making some cuts quickly now to remain sustainable for the core team moving forward. Or, it could mean something completely different. Be specific so your team is not left guessing.  

Train your managers in communications.

If you must reduce staff, it becomes more important than ever that your managers are equipped to lead the remaining team members effectively. You need confident leaders equipped to handle difficult conversations. 
2. Consider the full range of options for cost-cutting measures
On TheStreet.com, Eric Reed provides a thorough explanation of the difference between furlough and layoff. Essentially, a furlough is an unpaid leave of absence with the expectation of returning to work. A layoff is a permanent termination of employment. There are regulatory mandates that differ from state to state regarding severance, health insurance coverage, reduction in hours, and unemployment eligibility, so be sure to consult your local labor laws before taking any action. The Families First Coronavirus Response Act (FFCRA) also includes new stipulations, protections, and guidance that must be adhered to.
While layoffs provide a swift and permanent measure, they require important considerations for the potential cost of severance, communicating with employees who remain employed, and the impact of company morale. Furloughs, on the other hand, offer flexibility for companies that are able to take more incremental measures to cut costs. They require setting expectations on timing for furloughed employees and communication to impacted vs non-impacted employees across the entire population.
Companies have several other creative options for retaining their employees while cutting costs, including:
Reducing hours. Each business is different, so there is not a one-size-fits-all approach. Think about what would best align with your business practices and how significantly you need the reduction to be. Some common options are:  
Close the office for one day per week. We know of several firms that have had to institute unpaid Fridays for one month or more following the sudden loss of a major client. They can then ramp back up after more business has come in through the door.  

Rotate your staff so each works a four-day week, but the office remains open its regular hours.  

Require staff to take unpaid vacation weeks, as

Honeywell

did in 2008

. And when

Clemson University

instituted 5-day leaves in late 2008, they simultaneously set up a voluntary relief fund to help those most in need.  

Offer voluntary sabbaticals at significantly reduced pay rates.

In the midst of the 2008 global recession,

KPMG

offered their staff the opportunity to

take a sabbatical for 30% of their pay

. 
Reducing pay. We just heard from one of our clients in the consumer goods industry who is applying a 5% pay cut across-the-board for as long as needed. They hope to reward their employees' patience and loyalty with bonuses once the company has had a chance to recover. 
Pay reductions can even be progressive in order to affect lowest paid and most vulnerable workers the least. For example, junior positions may see a 5% reduction, while middle managers may assume 7-10%, and senior leaders could accept 10-15%. Some CEOs, including leaders of Marriott, Dicks, and Ford have cut their pay in half during the pandemic.     
3. Accept some of the burden
Airline executives were among the first to act, as the industry was among the earliest and hardest hit by revenue losses from COVID-19. Delta CEO Ed Bastian as well as members of the Delta board of Directors will forego compensation for six months. Dozens of other leaders have made similar commitments.
But, these are people with a net worth in the tens and hundreds of millions of dollars. That simply isn't the reality for most business owners or leadership teams. 
We encourage our clients—no matter their size—to still consider placing a disproportionate burden at the top. You have to think long-term. By accepting some burden yourself, you could greatly strengthen the company culture and loyalty of your team—and that's what will pay off when this crisis has passed.
Also ask yourself if losing some revenue today is worth the cost it would take to hire back to full capacity after your industry recovers. It costs, on average, more than $4,000 to hire a single employee. Even if that cost were to cut in half during a recovery, rebuilding your team could cost you a significant amount of money and resources—an important consideration before making any temporary workforce adjustments. 
4. Explore creative solutions for retooling
Under Armour is among the most recent manufacturers to join Hanes, Tesla, Apple, and GM in committing to pivot their production to surgical masks, healthcare gowns, scrubs, and ventilators.
Not only are these moves providing desperately needed medical equipment for first responders, hospitals, and patients, but they're also taking a workforce that may otherwise be forced idle into some of the most essential roles in the working world right now. 
And, large global companies are not the only ones thinking this way. Shine Distillery in Portland, Oregon was one of the first to turn its ingredients and machinery to producing much-needed hand sanitizer. Dozens of other small distillers are also stepping up to help fill in some of the gap in the supply chain as industry leaders like Bacardi and Tito's plan to make the shift, too.  
Creatacor, a 50-person company based in upstate New York that fashions large custom trade show displays has turned their talent and machinery to building temporary hospital beds in a state where the shortage could reach 80,000 or more. "We are here and we are ready to help in this time of crisis. We have a talented team right here in New York that wants to get back to work," said COO of Creatacor Will Farmer.
Beyond manufacturing or production, service companies can be thinking strategically, too. Inspire is working with companies to think creatively about retooling their workforce. For example, some are able to take customer success coaches and shift them into sales roles in an attempt to bolster revenue. 
Applied XLabs is a venture studio company that has partnered with The Boston Globe and STAT News to launch HealthXL, a digital dashboard of dozens of coronavirus data sets. They're using their tech knowledge to mine data from sources including Johns Hopkins and state level health departments to deliver insights to researchers, health practitioners, and government officials. 
Leading with Heart
The COVID-19 pandemic is something we have never experienced before, but leading our teams with heart is what we do every day. It's time to remember the true foundational premise that our work is built upon: people are what make our companies great.
I hope these examples and tips can inspire you to think creatively in partnership with your teams. You may have some difficult decisions ahead, but by communicating effectively, assuming some of the burden, considering the whole range of cost-cutting options, and thinking creatively, our companies can come out of the COVID-19 pandemic stronger than they are today.