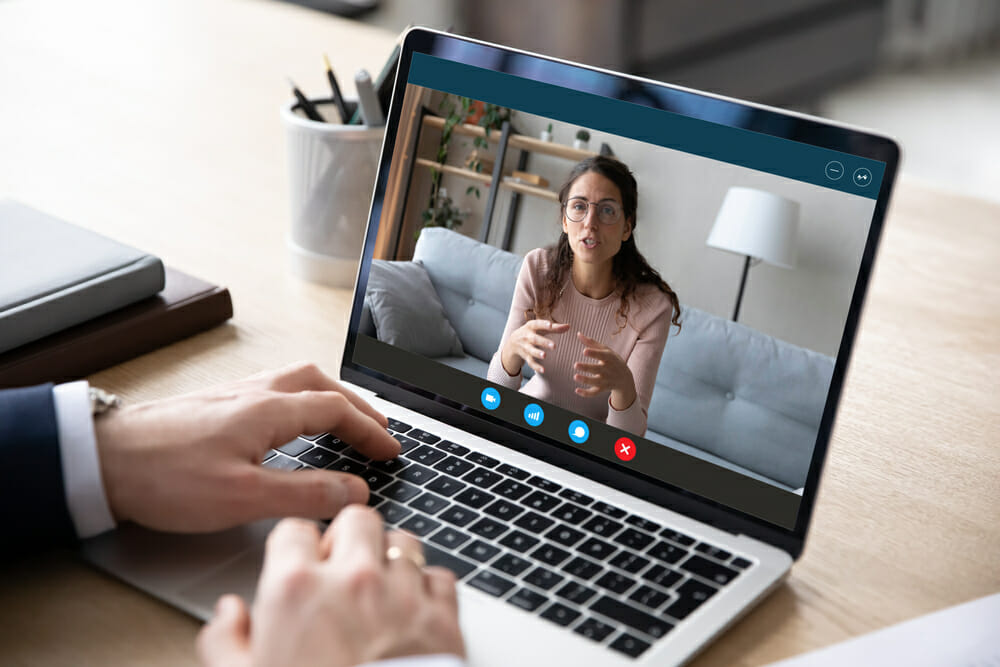 Addressing the Top 3 Leadership Challenges of COVID-19
APR 09, 2020
One-month into the COVID-19 crisis, we've found that the major management challenges facing leaders today fall into one of three categories:
Employee burnout

Balancing the personal and professional sides of employee relationships

Employee isolation
We are sharing the best and brightest tips leading companies are using to address these concerns and keep their teams healthy, productive, and feeling valued at work:
1. Employee burnout
For many, there used to be a clear signal that the work day began and ended—they walked through the office door. But now, there is no closing bell. And there is more to be done, both physically and emotionally. Responsibilities have doubled for many who are now taking on childcare, homeschooling, or caring for an elder while trying to work. Plus, our brains are on overdrive trying to figure out this new world.
As leaders, we have to recognize the importance of our team members' well-being beyond the absence of illness. But, how can you address burnout? 
Be proactive in spotting and addressing employee burnout. People are worried about job security while adapting to unfamiliar work environments. Rather than expecting someone to come to you with a concern about falling behind on their work, or having to work late at night, watch for signals that something seems off. Perhaps a formerly chatty colleague suddenly stays silent on your team meetings, or you are consistently receiving emails sent in the middle of the night. Start the conversation and provide a safe space to talk about it, and make it clear that you're an ally. 
Encourage flow states. If you're asking your employees to be "on" during all working hours, then you're really asking for just a portion of their attention. Instead, encourage your team to find times where they can dedicate their energy to work, while recognizing there will be times when they are not available. Stanford professor Nicholas Bloom credits these undistracted work periods for measurable boosts in productivity under regular circumstances. 
Set clear expectations. We aren't living in a 9-to-5 world right now. If your team members are accustomed to the value they provide equaling the amount of time they spend in the office, you must make it clear that their true value comes from their contributions. 
Be their advocate. Make sure your team members see you as more than a manager. In a recent Inspired podcast episode, I discussed how the best leaders are more mentors than managers. Try to knock down mental barriers, like "I'm failing," as well as physical ones by expediting issues including technical concerns or benefits questions. 
2. Balancing the personal and professional sides of employee relationships
The line that divides personal issues from professional ones is increasingly blurring. For managers who are used to formal relationships with their employees, this gray area can be uncomfortable to navigate. But even for the most connected leaders, the COVID-19 crisis is presenting a greater need for personal understanding and flexibility than we have ever seen. And your relationship with your employees is the most critical factor in both productivity and job satisfaction.  
To help leaders strike the appropriate balance between personal and professional, we have developed these important tips:
Start fresh. Chances are, you've been in crisis mode for weeks. We all have. It's time to take a pause and stop reacting. Ease some of the stress for you and for your team by launching your new normal. Get your team's feedback on technology, communication channels, meeting frequency and design, and all of the other changes you've had to implement over the past few weeks. Bring the team together to share what works and what doesn't based on their own circumstances then establish a routine with the team's buy-in.    
Adjust expectations. The best way to keep appropriate boundaries while setting expectations is to ask open-ended but specific questions like: 
What aspects of your work are more difficult to complete from home than in the office?

Are there times during the day when you prefer to concentrate on work?

Are there times during the day when it is difficult to concentrate on work? 

Do you feel your colleagues are easily accessible? 

Do you feel leadership is easily accessible? 
Avoid questions like, "How are you managing with the kids' schoolwork?" or "Are you experiencing stress or anxiety?" Open the door for discussing those subjects so you are available when an employee is ready to talk. 
Gather employee feedback. Ask your team to rate how the company is responding to the COVID-19 crisis. This could be in open discussions, or through an anonymous survey. Gauge employee sentiment around fear of layoffs, work-life balance, anxiety, isolation, and feelings of loss. Give everyone the chance to be heard.   
3. Employee isolation
There's a reason the world has shifted from "social distancing" to "physical distancing." Daniel Aldrich, professor of political science and public policy at Northeastern University and director of the Security and Resilience Program has led the terminology shift, asserting "Social ties are the critical element to getting through disasters." 
While your team members deemed non-essential are maintaining their physical distance, you can help strengthen social ties to limit the feelings of isolation that will likely affect even the most introverted among us. 
Conduct daily video or phone check-ins. Many high performing companies were already holding daily "stand-ups" where the team discusses their work for the day and offers solutions for anticipated issues. Your employees likely equate time in front of you and other leaders with recognition of the value they bring. Daily check-ins keep everyone engaged. 
Bring the whole team together (virtually) on a regular basis. Whether all of your team is working from home, or some are working on-site due to necessity while others work remotely, it is important to remind everyone that they have the support of their team. If you used to hold monthly staff meetings, consider increasing the frequency, or adding some agenda-less bonding, support, and strategy sessions.
Provide space for socialization. At Inspire, we have launched weekly voluntary social hours on Fridays. We lead with what we call Silver Linings—encouraging news that anyone would like to share—then we listen to each other. Sometimes that's all it takes, and other times colleagues offer solutions to common problems. In addition to social hours, you can have a communications channel (on Slack for example) dedicated to more personal and collegial use. Have a daily prompt that asks everyone to reply with the most appropriate gif, encourage team member shout-outs, share favorite movie quotes, and give people the opportunity to reconnect. 
Find reasons to celebrate. From landing a major new client to a colleague expecting their first child, there are both professional and personal milestones to celebrate. If you haven't yet, reactivate your employee resource groups to leverage the positive culture you have spent years to build.  
Building your new normal
We're all grappling with a loss of control. COVID-19 was thrust upon us and completely turned our worlds upside down. We're here for you. 
I recently read a piece by organizational behavior professor Gianpiero Petriglieri in Bloomberg News that will strike a chord with any business or HR leader. This statement particularly resonates with me: "Like all defenses, the obsession with staying productive is a source of dubious comfort. It sustains the pretense that if we work hard enough, we can hold onto the world we once knew."
Instead of struggling to hold onto the world we once knew, we will serve our teams and ourselves better if we face the new normal head on.